Welcome to A&A Construction
&

Management
We are a local firm with our main office in Fairfield, NJ. The A&A Group has worked on several Passaic County Community College Projects and has also provided our Construction Management Services for the following local clients: Passaic General Hospital; New Jersey Community Development Corp.; Township of Little Falls and The Center for Family Resources. A&A is also proud to list some of our other clients who we have worked for throughout the state: New Jersey Transit, Port Authority of NY & NJ, Bristol-Myers Squibb; Schering Plough Corp.; Warner Lambert; Sidmak Laboratories; and the Pfizer Corporation.
A&A Construction Management & Consultants maintains a record of completing projects on or below budget and without any claims exposure to our clients. We look forward to being granted the opportunity to meet with you to further discuss the mutual benefits of selecting A&A Construction & Management Consultants to represent you on your projects.
The A&A organization of companies, a certified DBE, is an established construction services firm that has continued to diversify to serve our clients needs. A&A Construction Management & Consultants has a history of completing an array of different types of projects, on time with little or no added costs to our clients. Examples of our diverse capabilities include historic projects such as the complete historic restoration of the circa 1868 Hamilton Club in Paterson. Educational facilities include a 40,000 SF academic center in Wanaque; A 38,000 SF academic center addition to the main campus in Paterson for the Passaic County Community College including library and day care center; Municipal work includes such projects as the township administration building for Little Falls Township. Department of Transportation federally funded projects includes the Transportation Opportunity Center in Paterson.
The management team at A&A has recognized that mechanical and electrical systems are a major component of most projects. One of the reasons for our success as a Construction Manager has been attributed to A&A being unique in the industry in having in-depth experience in the mechanical and electrical disciplines. The A&A organization draws on its experience from its participation in projects such as NJ TRANSIT Hudson Bergen Light Rail, NJ TRANSIT Wayne Bus Facility, Port Authority Lincoln Tunnel Upgrade, NJ TRANSIT Cranford Rail Station and Port Morris Crew Quarters and Yard, etc.
To maintain the Project Budget, Schedule, and proper claims avoidance we mandate all activities be documented to maintain the highest level of control throughout the project. Examples of required documentation are: Daily Logs, Written Request for Information, Submittal Logs, Requisition Logs, Two Week Look Ahead Schedules, comprehensive overall Project Schedules, signed off Coordinated Drawings, Contractor Manpower Reports, accurate Progress Meeting Minutes, etc. Proper documentation and control are invaluable in the event of contractor non-conformance to schedule, contract requirements, or should a contractor attempt to assert a claim against our client. A&A maintains concise and extensive project documentation to assure schedules and budgets are met and A&A will respond to every correspondence received from a contractor in a manner to protect our client from any potential claim.
A&A Construction & Management Consultants has extensive knowledge and experience in the public contracts arena. We have a strong record of protecting our clients from claims and assuring tight cost control on all of projects. We strive to ensure our projects are completed in a timely and economical fashion that serves the needs of the client. Our staff remains dedicated to maintaining schedules and monitor progress from the first day of the project.
A&A Construction & Management Consultants is certified by The State of New Jersey, Port Authority of NY and NJ, and NJ Transit as woman-owned business. We pay special attention to state mandated affirmative action compliance and all of the requirements of the NJ Prevailing Wage Act. A&A has developed its own administrative programs and software systems aimed at exceeding state agency and private sector affirmative action, labor and contractor requirements for each project.
"A&A is committed to providing our clients with the highest level of professional construction consulting service in the Industry. We pride ourselves on the level of experience our employees have, and the constant administrative support we provide to assure our clients projects are completed on time and within the budget."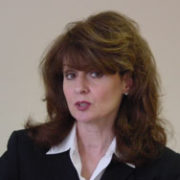 Rosemary Albanese
President & CEO